All-in-one automotive repair cloud solution for mechanics
CoreSolutions works with small to medium size automotive repair business to migrating to the cloud for more efficiency, growth, cost savings and more. We support Tekmetric cloud services and our partnership with , Google, and RingCentral to support your automotive repair business to the cloud.
With Tekmetric API, we can help build your apps to integrate with your existing system.
We'll work with you to implementing Tekmetric into your business. In addition, to any third-party software that has an open API to creating custom automation between the Tekmetric and your other system.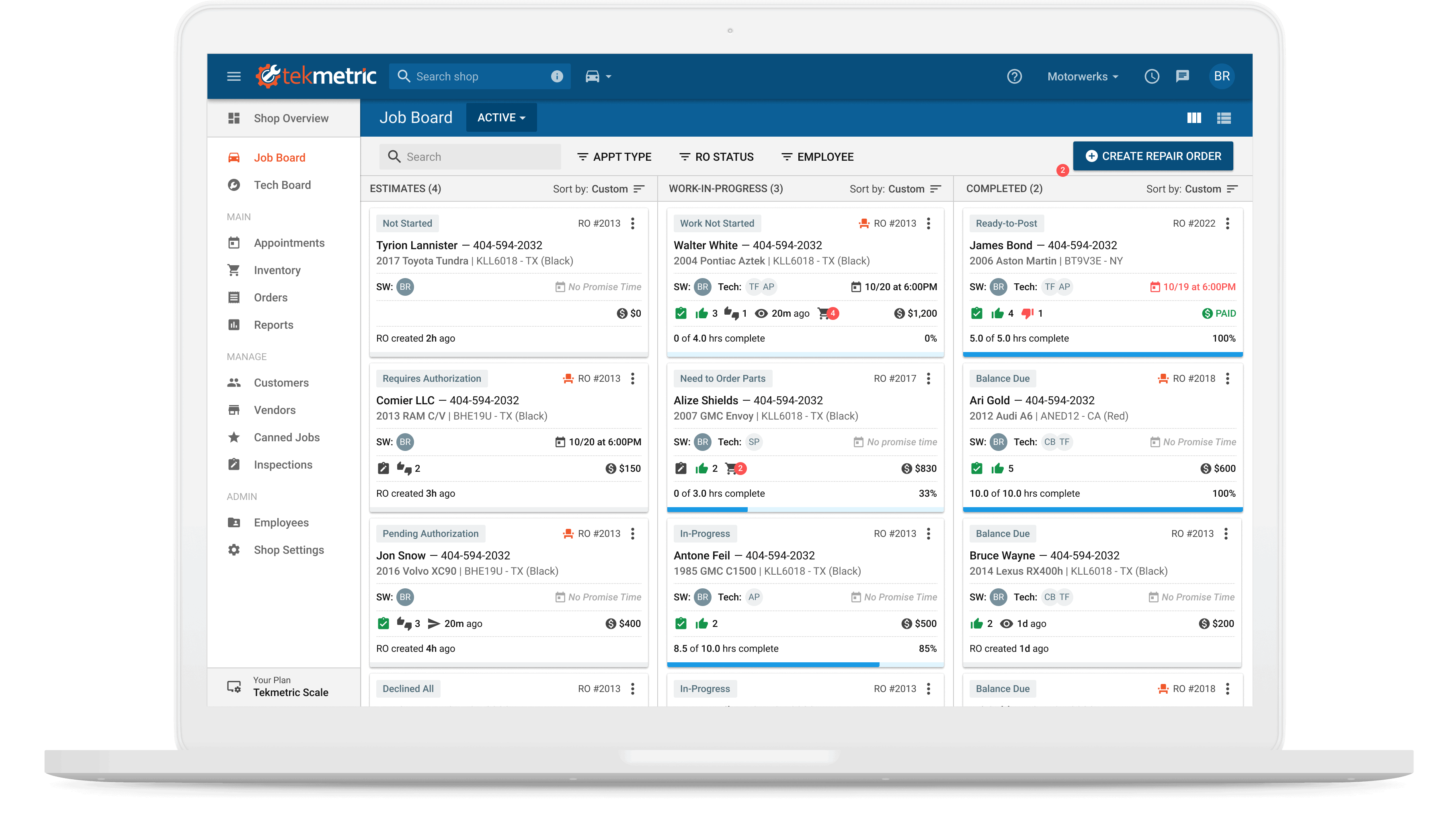 Get the reassurance you need to move to the cloud with our expert resources