Digital health has started to transform the health care system

Patients first, our Healthcare solutions second.
CoreSolutions works with small to medium-size health industry to migrating to transform your clinic efficiency, growth, cost savings, and more, it has to be done with the greatest care to avoid data loss and complying with federal regulations like HIPAA. 
DrChrono is empowering doctors with their most advance mobile EHR solution.  Our team can implement DrChrono to your practice and deploy an IT Policy on your Mac and iOS devices to protecting patients data. Contact us to setup DrChrono for your practice.
 Google offers one of the only cloud-based collaboration environments compliant with the HIPAA Google offers a BAA covering Gmail, Google Calendar, Google Drive, and Google Apps Vault services. Connect with us to setup Google Workspace
RingCentral put a connection of care at the center by delivering better patient and member experience and secure cloud communication. Connect with us to setup your RingCentral phone system for your practice.
DrChrono is an Apple Mobility Partner.
EHR on iPhone, iPad, and Apple Watch for your practice
With DrChrono API, we can help build your apps to communicate with your existing system.

Automate your tasks and accelerate your practice.




HTTP endpoint for custom automation.

Custom developments at your request

Integrate JotForm HIPAA and DrChrono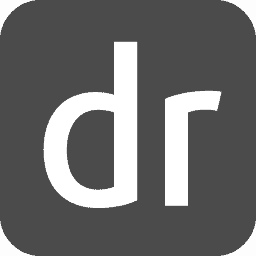 Schedule your patients directly in DrChrono or Google Meet without any additional integrations.
Online scheduling, check in, automated appointment reminder, and HIPAA-compliant patient portal. 
Electronic Health Records
DrChrono is a cloud-based EHR available for iPhone, iPad, and Apple Watch. Fully integrated system for your practice.
Connect with your patient with DrChrono OnPatient Portal.

Secure Connection
Safely communicate with your patient through a HIPAA compliant portal.
Patient Onboarding
Let your patient sign the intake forms before they step into the office. Automate and streamline your onboarding process.
Patient Engagement
Patients will have access to their portal by mobile or web access to educational material.
Get the reassurance you need to use our healthcare solution for your business with our expert resources